EDIT: Moved my Paradox ramblings to their own thread.
Instead, let's talk about Everspace.
It's a roguelike and it's fucking
gorgeous
. You simply fly around, die a lot, then spend whatever money you made each run on upgrading your ship and abilities. It's an endless loop and it is SO MUCH FUN. Multiple weapons, items and rockets, frenzied combat, sweet little gameplay wrinkles in each sector... it's a barrel of fun.
Somewhat reminiscent of House of the Dying Sun... but better.
Here's the cockpit view (which I don't play from).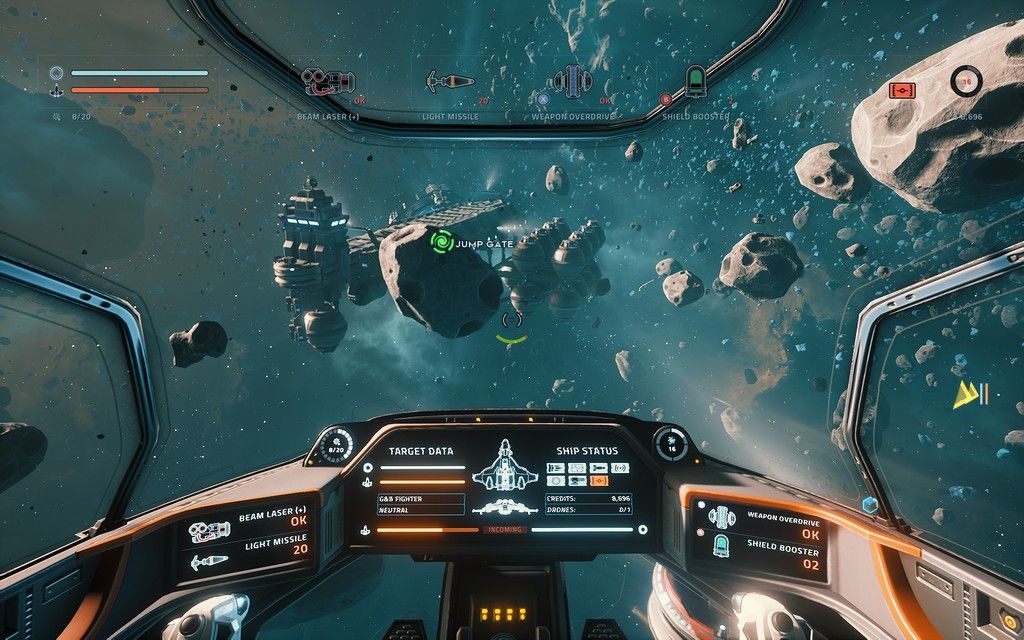 And here's some shots from the exceptionally clever 'Action Freeze'. Title is what it does, grab it at the right time and you can get some glorious combat shots.
Me in the middle, G&B friendly trader ship at the top, taking on an AI main character, Seth Nobu, in Sector 3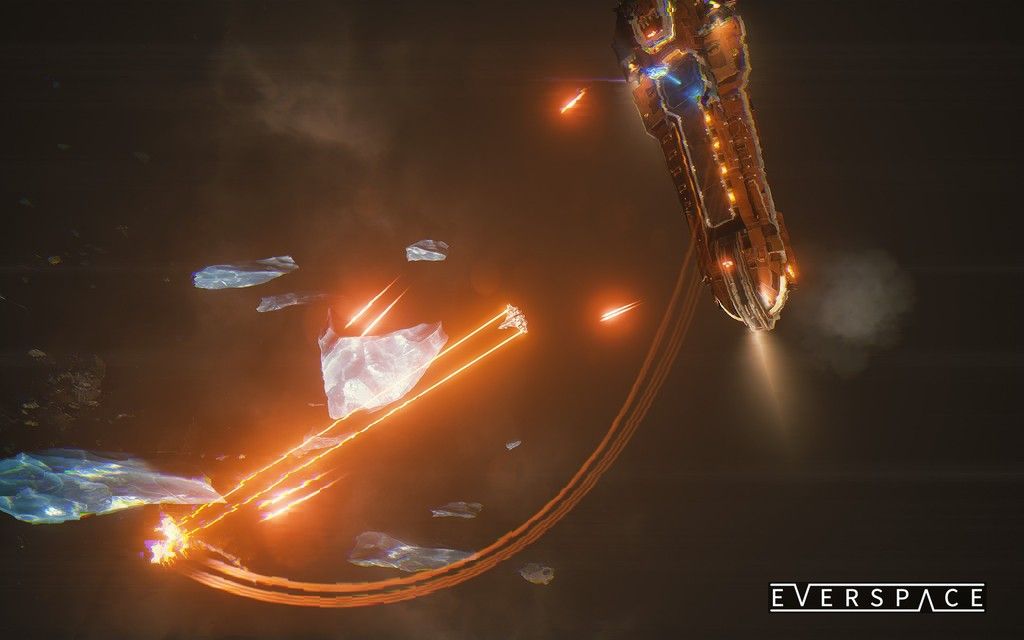 My wtf moment, wondering why my screen was flickering and I was losing control of my ship.. the light-grey circle is a black hole. Oopsie!!